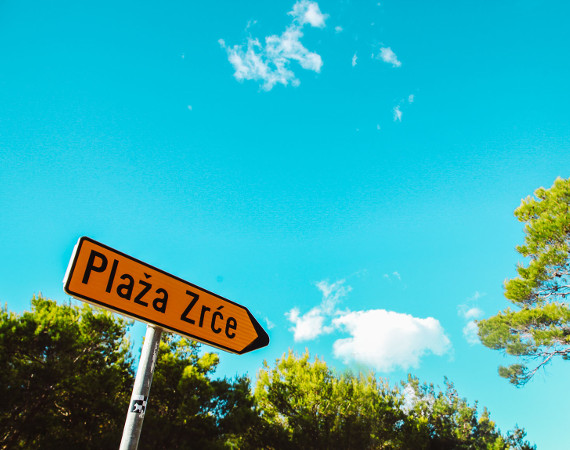 Where is Zrce beach?
One of today's most popular summer festival and party destinations – Novalja – is situated on the island of Pag, a very attractive rock-beach island of Croatia. The town has been attracting more and more young tourists every year over the past decade, mainly because of its increasing growth of clubbing and festival offers. Despite that, Novalja maintained to stay a resort suitable for families too, just as it was before the general development of the town's main attraction – Zrce beach.
Why has Zrce beach been voted no.1 beach party location?
The beach has established itself as the no.1 after beach party location in Europe with over one million visitors each summer. The mild Mediterranean climate of the whole island provides warm and sunny weather throughout the summer. There's a great variety of restaurants, bars and cafés which offer a large selection of different Mediterranean and light Croatian summer dishes, cocktails and a very warm, welcoming and friendly atmosphere throughout night and day.
Those who have experienced the thrill of Zrce beach with all of its facilities agree that it's one of the best party spots in the world - you can relax and enjoy at the chill out lounge areas inside the clubs, taste different types of food, participate in various types of sports or simply sunbathe on the shore of beautiful pebble beaches and take long swims in the clear Adriatic.
What is so special about Zrce beach?
The main feature of Europe's most attractive beach is its amazing selection of clubs with very affordable prices, especially in comparison with other famous party spots that have similar party concepts. Zrce and the neighboring Bura Bura beach together consist of 6 clubs. When walking from the beginning of Zrce beach, first club you'll see is Kalypso club, following with Euphoria club, Aquarius club and Papaya club.
Bura Bura beach hosts one more exclusive club - Noa Beach club. All clubs host parties on a daily basis during warm summer months and most of them organize big After Beach Parties as well. Zrce beach has become this popular mainly because of its festivals - you can find numerous festivals of various music genres happening every week from June to September.